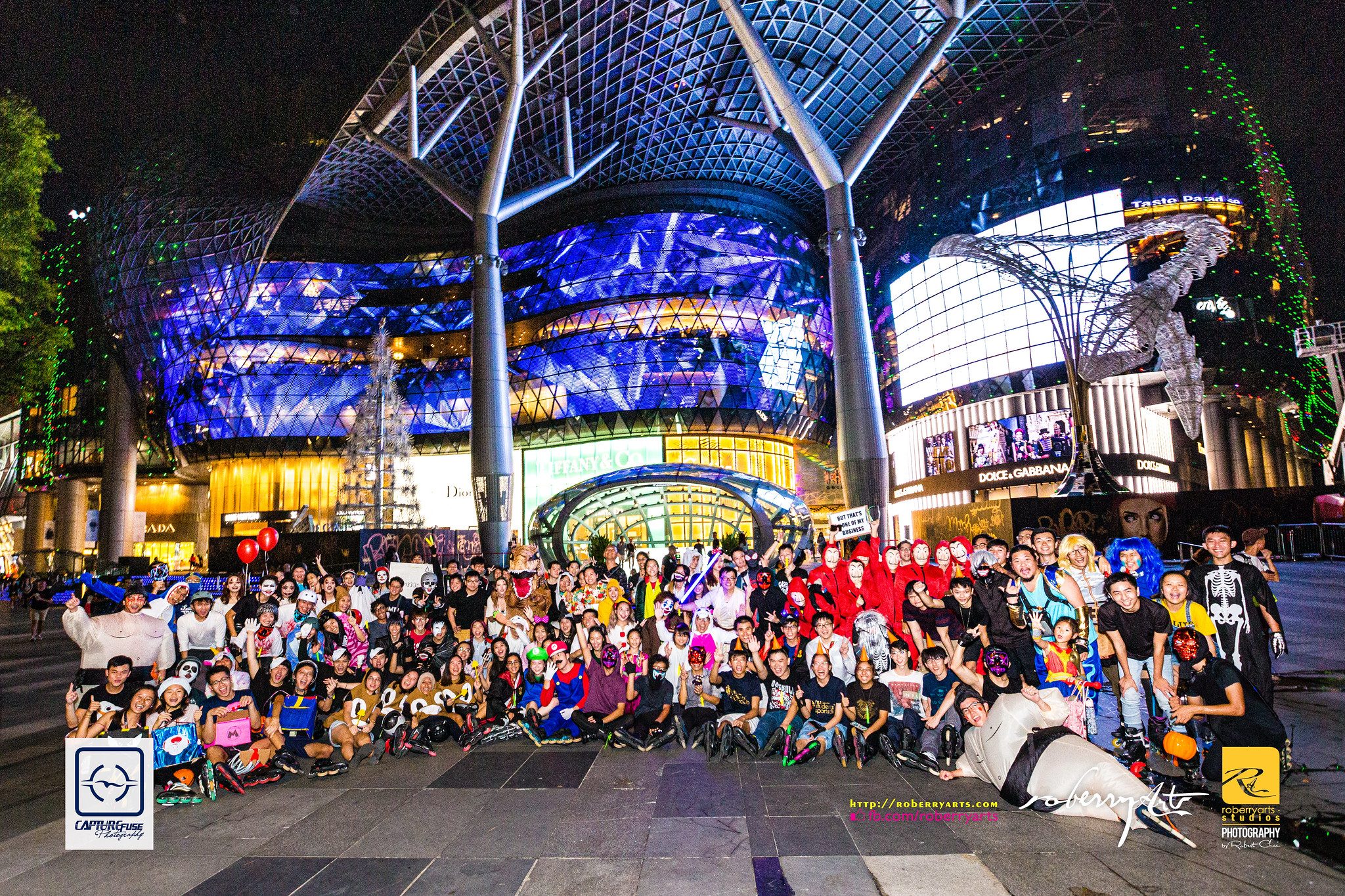 The unexpected massive turnout just about makes the case! Probably one of the largest I have seen across my years of skating with the SMUX Skating family and thankful for all the participating tri-universities and external skaters who made it all happen!
Though most of us are strangers during the outing, I guess it is the love of skating, on top of this SMUX signature event that helps to bring people together and skate through a night of costume fun, and bringing some new experiences to many new skaters, to skate through our urban Singapore's Orchard Road! 😉
Many thanks once again to the organizing EXCO from SMU, and participating teams from NUS, NTU, Freewheelers and other external skaters who made time to come down to join in this massive skate!
Hope everyone had their very own fun time during this short skate and looking forward to other hangouts together through skating! Hope you guys will enjoy the memories of these photos! Cheers! 😉 – #robertchai #roberryarts #capturefusephotography #sgsmu #smu #smux #smuxskating #nus #nusskating #ntu #ntuskating #freewheelers #skating #skaters #singapore #sg #events #gatherings #smuxoween #smuxoweenskate
Follow My Instagram: instagram.com/sgrobert
Love these moments? Tag yourself or your friends, LIKE Us @ https://fb.com/roberryarts Today! | https:://roberryarts.com