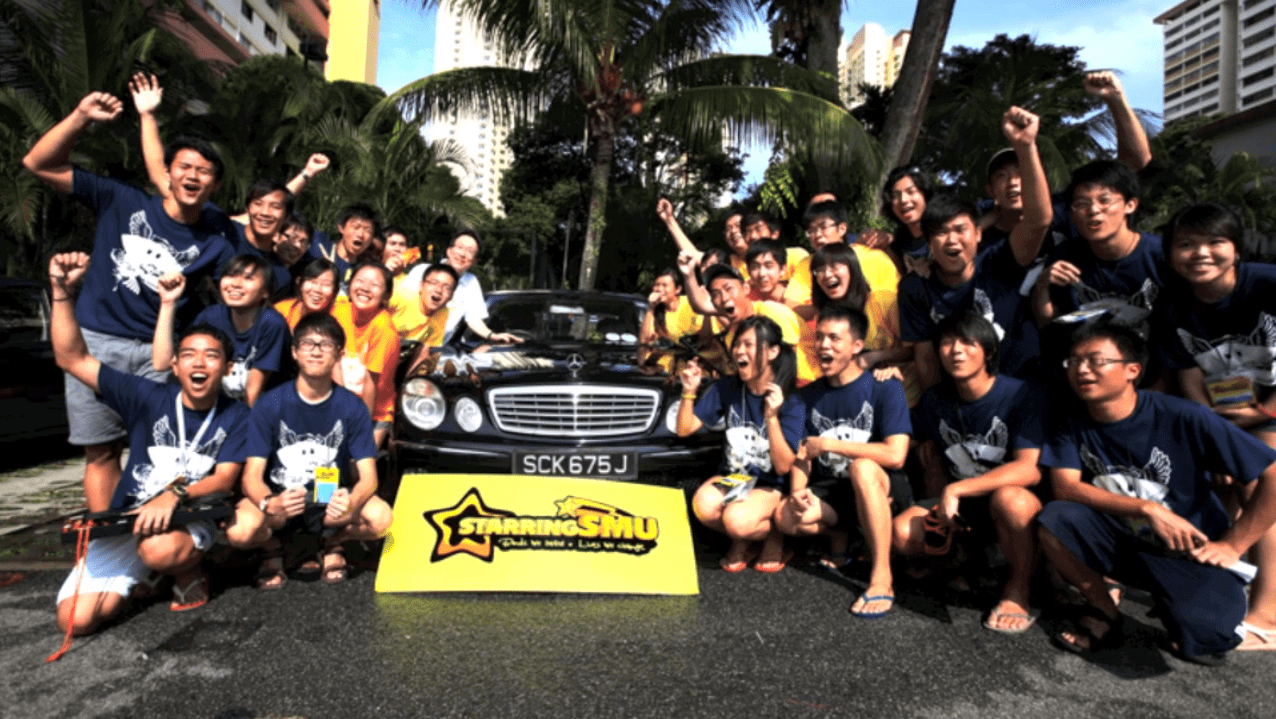 An express-edit that we have done for starringSMU'10's finale night, this 10-day event snapshot comprises a summary of the 5 various memories of their sub-events namely, starringSMU Supernova, starringSMU Gives Back, starringSMU Carfoam Party, starringSMU Faithfully Yours as well as starringSMU starLight.
Bringing together a new record of 24 EXCO members, with around 110 Facilitators, 550 Freshmen, as well as reaching out to nearly 10,000 individuals of the public at large, this uniquely large-scale starringSMU'10 seeks to make a difference to individuals from all walks of life.
Making a difference with their marks in records, they have successfully attained a S$14,000 paycheck for their primary beneficiary through their carwash efforts, reached and helped out 16 other beneficiaries in the process, broke 3 Singapore Book of Records and successfully attempted a Guinness World Record with 1,059 couples, to break the record of the "Most Number of Couples Renewing Their Wedding Vows in One Location".
What a blast! 😉
Music Credits:
1. Black Eyed Peas – I Gotta Feeling (Album Version)
2. Ke$ha – Your Love Is My Drug
Follow My Instagram: instagram.com/sgrobert
Love these moments? Tag yourself or your friends, LIKE Us @ https://fb.com/roberryarts Today! | https:://roberryarts.com